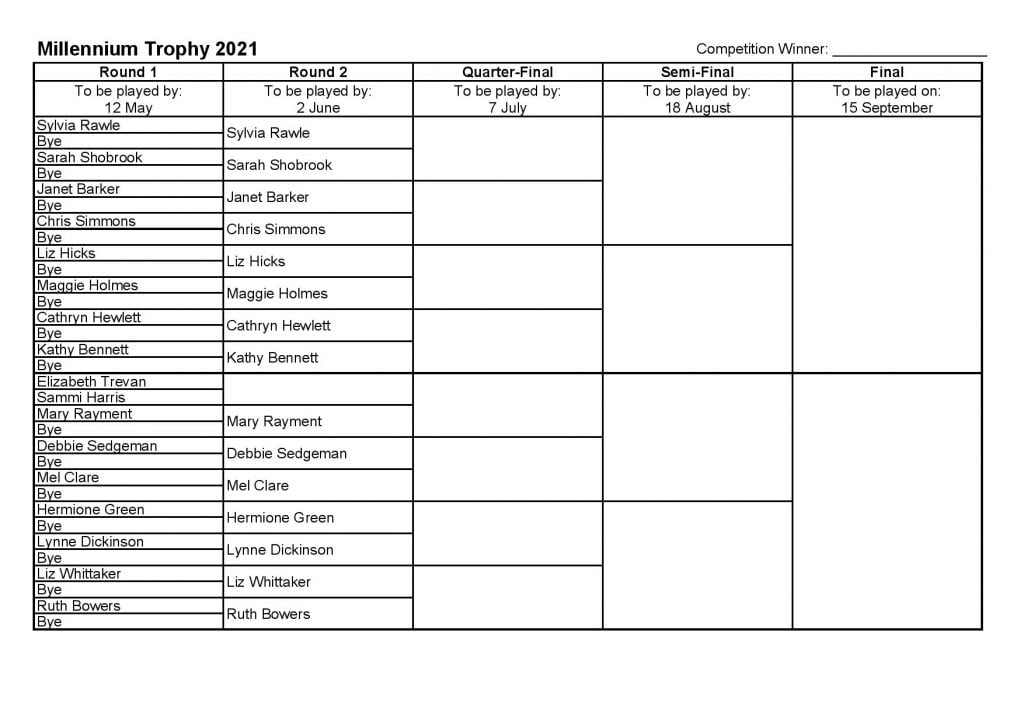 Past Captains Society
Captains and Past Captains of Cornish clubs
£10 joining fee.. £5 Annual Fee entitles players to play in the Meeting and Matches. Required by the February Committee meeting.
Delegates should be appointed for each club to collect the fee.
Millennium Trophy KO
The Millennium Trophy was inaugurated in 2000 by Jenny Hamilton for the Cornwall Ladies Captains Society. It has proved a very popular competition with our society since then The format is Match play and full difference of handicap to be used. Each match will be played on a neutral course that is agreed between the two ladies.
There are 22 clubs played in 2017 in the Competition. All clubs can enter
2019 AGM Minutes and 2020 AGM Notification